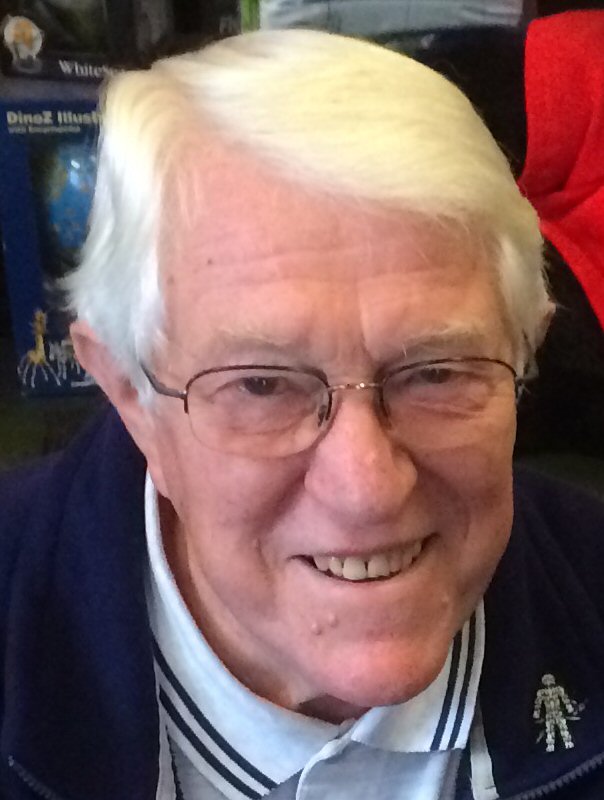 Goff at a book signing at Barton's bookshop
source: Haslam
Potted Histories is a series of local history articles contributed to the popular monthly Ashtead & Leatherhead Local publication, almost entirely by Goff Powell (seen on the left), to promote the Leatherhead & District Local History Society. He made use of his own extensive collection of local postcards and of the images held by the Society.

Together with fellow member and lifelong friend Brian Hennegan, Goff wrote a number of books about the recent history of parts of Leatherhead. Goff continued working on this series while receiving treatment for cancer.

He died on 20th August 2018 aged 79. His massively attended funeral was at Randall's Park Crematorium on 11th September. It reflected his many friendships, particularly through the Scouts, local football, local history, postcard collecting, and as a writer and speaker. A few months later his widow Maureen died, leaving two sons.
Brian Hennegan's tribute to Goff can be read here.

The Potted Histories covered Fetcham as well as Ashtead and Leatherhead. Bookham had its own publication.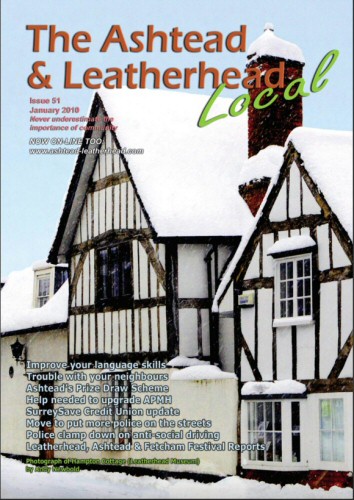 A snowy Hampton Cottage, the home of Leatherhead Museum, is on the right